Escape from The Rock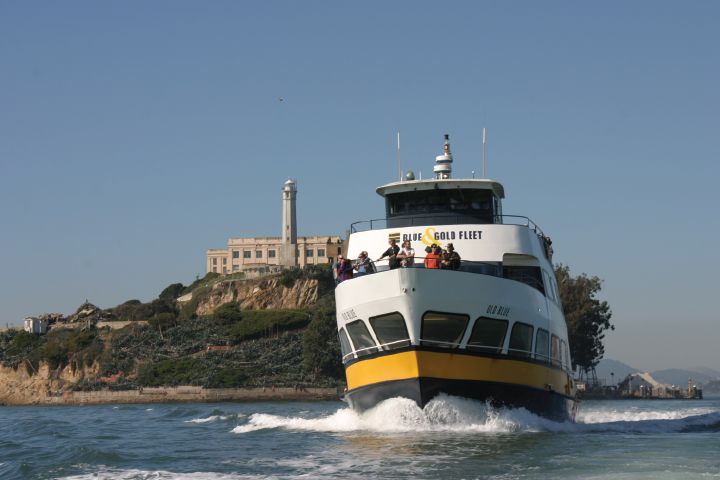 TOUR DESCRIPTION
A 90 minute cruise of the San Francisco Bay which takes you underneath the Golden Gate bridge and around Alcatraz to see every angle of the infamous island prison.
Important Information
Duration
Starting point
Includes
A 90 min cruise of the San Francisco Bay with commentary on the city as well as Alcatraz island
Excludes
Food & Drinks
Tips & Gratuities
Know before you go
You need to be at the departure location atleast 15-20 mins prior to departure time as it is a first come first serve cruise
MORE INFORMATION
Blue & Gold Fleet's 90-minute Escape from the Rock cruise takes you under the Golden Gate Bridge and around Alcatraz Island to see every angle of this mysterious island. Hear intriguing stories about Alcatraz escape attempts by Al Capone, Billy Cook the Killer, Clyde Johnson and many others, giving you a clear picture of what life was like in this maximum-security prison when it was the most feared institution in the American penal system.