Gold Rush of San Francisco Scavenger Hunt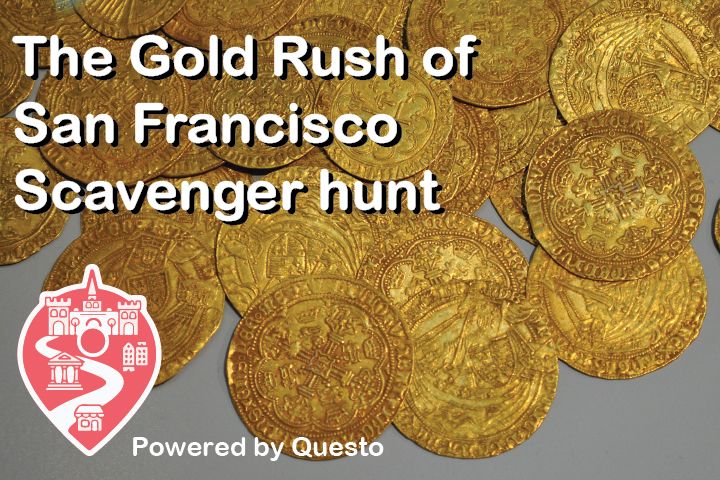 TOUR DESCRIPTION
You play the role of a person who has just arrived in San Francisco in the early 1900s seeking their fortune like many others have done. It's not long after the gold rush boom and there is plenty of money to be had. How will you strike it rich?
Walking Distance
Approx 1.8 miles (3km)
Duration
Approximately 1.5hrs
Start Location
San Francisco Ferry Building
Start Time
You can start and stop the quest whenever you want
MORE INFORMATION
Download Questo from:


Navigate to San Francisco. Select "The Gold Rush of San Francisco" Quest and enter the code on your voucher redemption instructions to get started.
FAQ
How do I start playing a quest?
To start the quest, go to the designated starting point and press Start. The quest will unlock automatically, and you can begin your mission. Follow the instructions, solve the clues and read the stories.
Do I need an internet connection to play?
Yes, currently you need internet access to play a quest. But the consumption is extremely low, so don't worry too much about it.
How much battery does the app need?
Try to have your phone as charged as possible before starting. Anything above 50% should be fine.
Can I play the quest whenever I want?
Yes, unless there are time limitations explicitly mentioned in the quest description.
Can I stop the quest and continue later?
Yes, anytime, as many times as you wish.