CURRENTLY NOT AVAILABLE
Escape from the rock - Boat tour of San Francisco Bay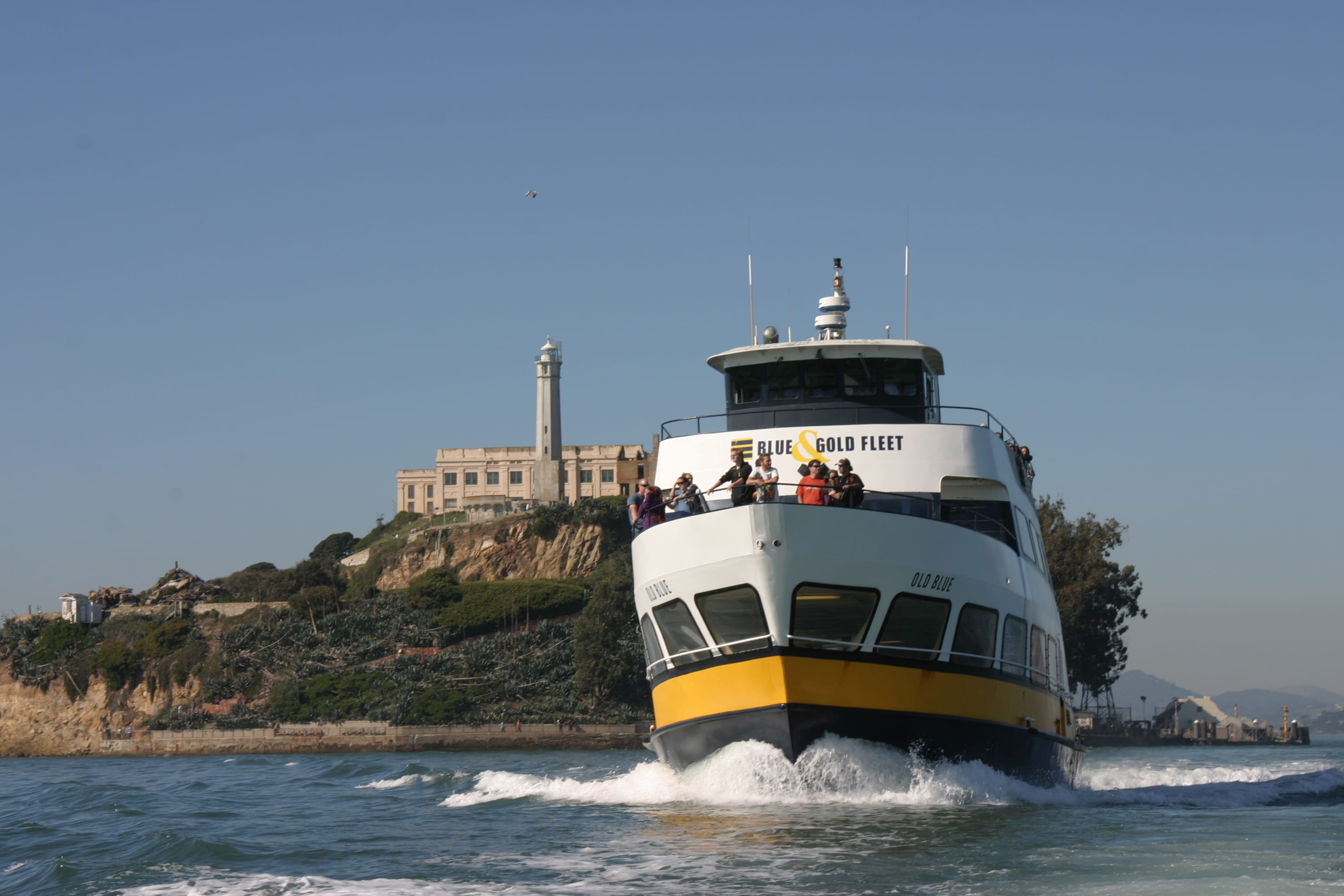 TOUR DESCRIPTION
Escape from the rock - Boat tour of San Francisco Bay
Cruise under the Golden Gate bridge and Bay bridge
Great views of Alcatraz and bay
Audio commentary
Tips & Gratuities
Meals & drinks
Important Information
Starts
Duration
Know before you go
This cruise does not land on Alcatraz Island
PLEASE NOTE: Due to the current situation there is only limited space available on the boats. In order to secure your seat(s), you need to contact the boat company ahead of traveling. Detailed information will be given with your ticket voucher.
Face masks are required on board all boats and ferries for passengers 3 years old and up.
Box Office Hours
Schedule
Friday, Saturday, Sunday
12:00 PM
MORE INFORMATION
Experience the fun of the Escape from the Rock San Francisco Bay Cruise ! It's an hour and a half bay cruise journey that sails under the Golden Gate Bridge and then circles Alcatraz allowing you to see every angle of this mysterious island. You'll hear chilling accounts of harrowing escape attempts by Alcatraz's notorious criminals as well as their descriptions of the brutality of life on the island. This special San Francisco Bay Cruise "fully-loaded" with sound effects and intriguing stories about Capone, Billy Cook the Killer, and Clyde Johnson's escape attempt, will take you back to the days when this maximum-security prison was the most-feared institution in the American penal system.
Special Bonus: Every child ticket purchased (ages 5-12) will receive one complimentary
pair of 5x magnification Blue & Gold Fleet souvenir binoculars to make this extraordinary
tour even more memorable.
San Francisco Bay Cruise sails under the famous Golden Gate Bridge
Circles Alcatraz Island with chilling stories of convict escapes
This San Francisco Bay Cruise will take you back in time when this prison was the most feared institution in the American Penal System
A great cruise for the whole family!