CURRENTLY NOT AVAILABLE
USS Pampanito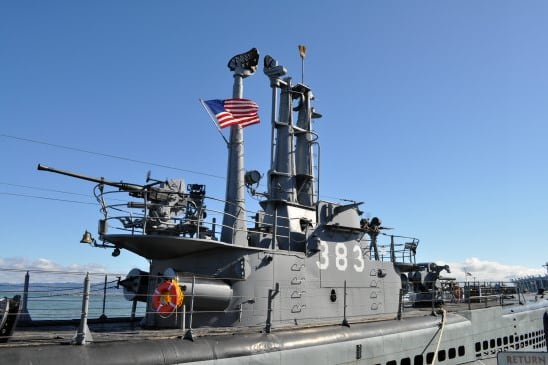 TOUR DESCRIPTION
This World War II submarine has officially retired to the San Francisco Bay, where it is docked for visitors to enjoy. Commissioned in 1943, the Balao class Fleet submarine has a storied history that includes the sinking of six Japanese ships while patrolling the Pacific. It now operates as a floating museum and attracts thousands of visitors at San Francisco's Fisherman's Wharf
Entry to USS Pampanito
Souvenirs
MORE INFORMATION
USS Pampanito (SS-383) is a World War II Balao class Fleet submarine museum and memorial, open for visitors daily at San Francisco's Fisherman's Wharf.
Pampanito made six patrols in the Pacific during World War II during which she sank six Imperial Japanese ships and damaged four others. This is one of the most popular historic vessels in the country.
Visit this floating museum, with its original sleeping quarters, kitchen, dining room, and office open to the public. Walking through the living areas it's possible to get a true sense of the cramped quarters soldiers endured at sea for months at a time. The ship's museum (as a part of the larger San Francisco Maritime National Park Association) gives a glimpse into a unique time in naval history. Much of the submarine has been restored to its original working condition, including its torpedo tube, engine room, and periscope. The National Historic Landmark is one of the most visited historic vessels in the United States.
Pampanito visits are open daily and include an audio tour.